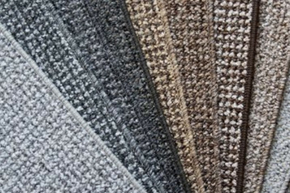 Summer is the perfect time to refurbish rooms within your home. The biggest and most important space in your home is your flooring. Therefore, it is vital that you find the flooring right for you. Here at Welch Mill Carpet Showroom St Helens, we can recommend a wide range of flooring for any room. From our ranges of carpets to laminate flooring and rugs, our aim is to provide you with flooring which you will be proud of, ready for those busy school nights!
So what flooring do we offer at our carpet showroom St Helens?
We specialise in carpets for many different spaces, whether it is for your home living room or for your office environment. With a wide range of different materials and colours, our carpets can really add a bit of flair to any room. Our team can give you the support needed but ultimately, you will always be in complete control of the design process.
As well as offering carpets, we also offer a range of laminate flooring, as well as a team which can help you install it if you're located in the St Helens area. Our laminate flooring is a very efficient and environmentally friendly type of flooring as we ensure you that they will last years in your home. The most significant factor when it comes to purchasing laminate flooring is how resistant it is, as it resists burns, water and dirt, allowing you to maintain it very easily and making it recommended for homes with pets.
Welch Mill Carpets & Flooring
We can also offer you vinyl and Karndean flooring if you want a much more natural looking flooring for your home. We recommend vinyl flooring for bathrooms and kitchens so that they are kept clean and look a lot more modern than other similar flooring. Ultimately, though, you can use any flooring in any way you want. Karndean similarly can be used in bathrooms and kitchens, but is more suited to living rooms, especially if you live in a family home. Its water resistance and durability make them a lot more reliable option to wooden flooring, as well as looking more authentic.
We can provide you with and install your dream flooring in any setting, no matter how big or small. Pop into the Welch Mill Carpet Showroom St Helens, today! In our showroom, we can show you a range of different flooring to recommend for your specific environment. Our team of staff will ensure that you will leave knowing exactly what flooring you would like, so call in today! We're located at Welch Hill St, Leigh WN7 4DU. Alternatively, order your flooring online and we can deliver and install it for you!