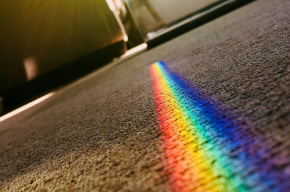 It's no surprise that we know what we're talking about when it comes to carpets and flooring, that's what we specialise in of course! So whether you're looking for a laminate quote Warrington or carpet estimates Warrington, then you've come to the right place. If you have decided to have a home update carpet and flooring wise, we've put together a comprehensive list of what you need to consider to help make sure you get the right flooring for your needs.
Carpet estimates Warrington
We'd suggest you do this first and foremost. That means you know what your price range is and where to start looking. Flooring is one of those items where you get what you pay for quality wise. So try not to cut corners, you might spend more money now but it will save you money in the long run! Don't forget that you will need to factor in the cost of professional installation. It's true that some people do try to install their own flooring, but when you've spend your hard earned money on your dream carpet, you don't want to ruin it by installing it wrong! If you've already got any flooring or carpets down, if you get in a professional they can deal with all the hassle of removing that as well!
Find some flooring that matches your lifestyle
It's worth taking into account what kind of lifestyle you have. Do you have kids? Do you have pets? What area is the certain flooring in, is it high traffic? So make sure whatever you pick, it's suitable for that area. Vinyl and laminate are perfect when it comes to being hard wearing and easy cleaning.
Style it to flow with the rest of the room
Make sure you think about how the new carpet or flooring will flow with the rest of the room. You want everything to complement each other and flow together, not clash! Why not take pictures of the room so you can look at them when you're out carpet and flooring shopping!
Welch Mill Carpets
For any carpet and flooring help you may need, whether that's with laminate estimates or quotes, carpet measuring or fitting, we have you covered! And our doors are always open!